IF YOU GOT HERE VIA A SEARCH ENGINE THIS WILL TAKE YOU TO THE WAGNER HOME,
This will take you to Page 1
Building a Mauser Match Rifle - Page 2
The trigger loop was narrowed, and at the same time "tapered".
Here is the guard in the mill. If you look closely you can see the spacer (washer) under the left end of the loop. This tilts the entire thing so the cutter is removing less metal now than it did at the left-hand end (the rear tang end in this set-up).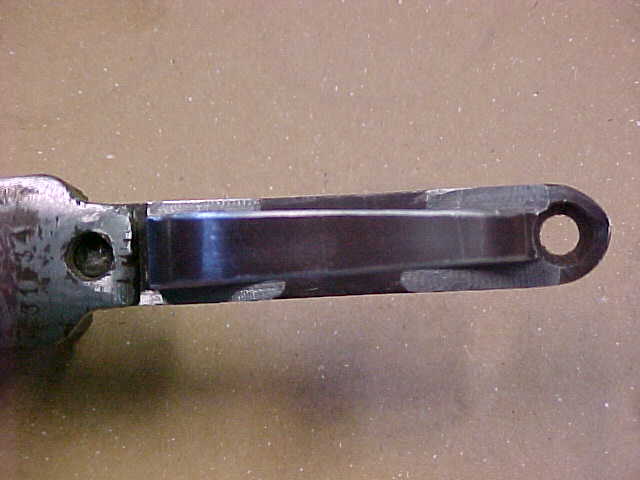 And another.
I'm not so sure I like it, but we'll see what it's like when done J .
This rifle will be fitted with a scope, so the receiver was drilled and tapped using a B-Square jig.
I'll be using a Redfield Jr. one-piece mount, so only three holes were required.