IF YOU REACHED THIS PAGE VIA A SEARCH ENGINE

THIS WILL TAKE YOU TO OUR HOME PAGE

Silver Soldering

Test-To-Failure

OK, somebody asked about a silver soldered butt joint. I have no idea how a butt joint would behave, so I did a test.

This is the solder I am using. Keep in mind, silver solder gets stronger as the silver content goes UP, but so does the melting temperature and the price.
I cut a 3/8 bolt 4 inches from the underside of the head. I ground the edges. I did NO other cleaning or preparation.
I laid the pieces in the trough of an angle and heated, fluxed and soldered. I used a hand held propane torch.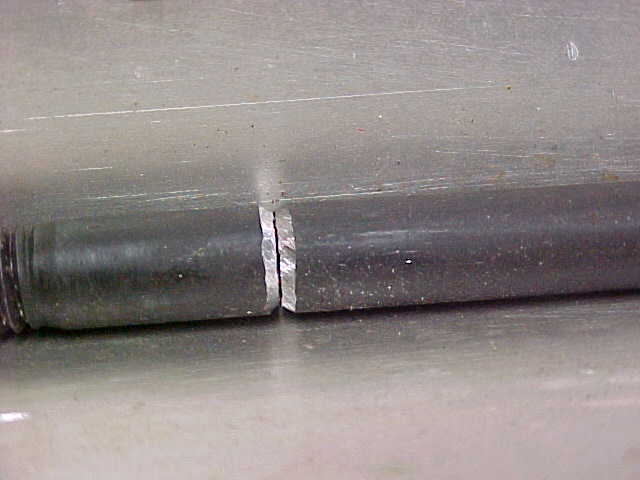 I may have been a tad to hot, as the solder ran to the bottom and cooled on contact with the aluminum angle.
I hung a bucket 4 inches from the joint.
And started to add weight.
It failed-the joint that is.
I weighed the bucket and contents, 23.25 pounds
It looks like the ends were soldered over their entire area. The solder failed in tension (that is it pulled apart) not shear. If solder with twice the strength were used, the joint would probably be twice as strong. I think that it would have been stronger if I had NOT ground the ends, as some additional surface area would have been made available. Remember, at the outer edge of a circle, a slight change of diameter makes a big difference in area.